This weekend in Berlin the Spartakiade took place: a conference that consists completely of workshops and is organized by the software developer community. I attended already the last two years as well as this year and it was again very interesting. In 2014 everything was on the topic "Mobile Development" and "Psychology". Beside others these were the topics:
Azure Mobile Services
Composite User Interfaces for Service-Oriented Applications
Cross-Platform for WP8, WPF & WinRT
Development with Xamarin
Enterprise Web Applications with Ext JS / EXT.NET
Graphic Recording
Kanban in Reality
Mobile Backend as a Service
Psychologie of Decisions
Team Formation and Transformation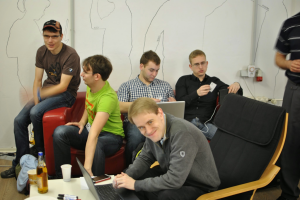 This post is also available in Deutsch.