Today there was an Ultrabook AppLab in Berlin (Germany) were I was invited to participate by Intel.
Several speakers explained the new features of the next generation Ultrabooks and how they can be used by developers.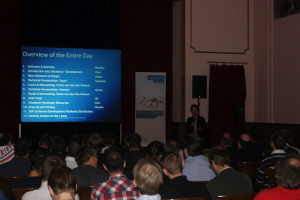 But there were also a speaker from Microsoft talking about the new Windows UI Design of Windows 8.
And the most important part:
We didn't die of hunger and there ware enough time left to talk with fellow developers.

Have you been to this AppLab, too?
This post is also available in Deutsch.