Today there was an Intel Ultrabook MeetUp in Munich (Germany) at a nice location, Café Keksdose. This time, it was not a long way to go for me.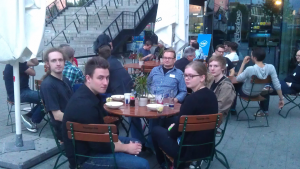 Beside eating tasty snacks it was great to meet developers from all over the country.
But we were also able to marvel at the latest Intel Ultrabooks and play around with them.
Did you also attend to this event?
This post is also available in Deutsch.