This weekend the annual Developer Open Space (German; formerly .NET Open Space) takes place in Leipzig (Germany) with around 150 attendees.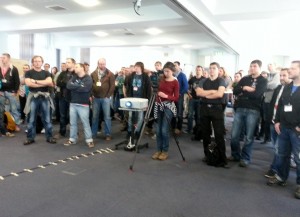 I was invited to give a speech there today about utilizing the new Intel Ultrabook features on Windows 8 using the example of my Vocabulary Trainer project.
After the speech several attendees used the opportunity to get a closer look on the new Intel Ultrabook and asked questions regarding app development for Windows 8.
Have you been to the Developer Open Space, too?
This post is also available in Deutsch.